Estate Fresh Coffee Roasters
Estate's Fresh Coffee Roasters, a startup firm based in Coorg, India, specializes in providing fresh roasted and custom-grounded Coorg Coffee to customers across India.
The company takes pride in offering high-quality, award-winning coffee blends and roasts them to order. Customers can choose the type of coffee they want, and the company will roast it within 24 hours and ship it to their doorstep.
Estate's Fresh Coffee Roasters has a lifelong passion for sourcing, blending, and roasting delicious coffees. All their coffees are roasted after the order is placed, ensuring ultimate freshness. The coffee is packed immediately after roasting and shipped within 24 hours to guarantee maximum freshness.
Why Coorg Coffee?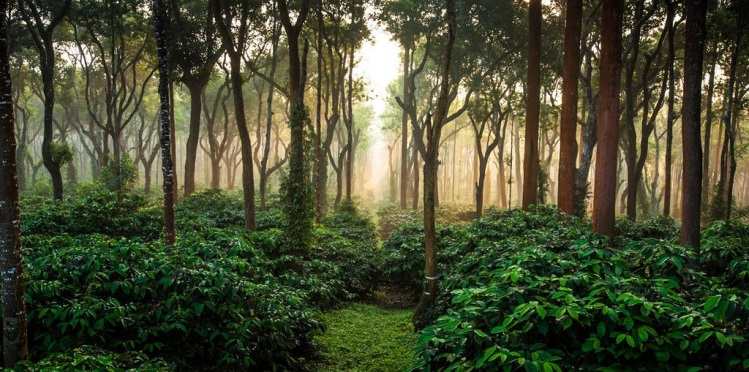 One of the most precious natures' gift to mankind is said to be coffee and especially the one grown in the altitudes of Coorg. The coffee from Coorg is supposed to be the world's best mild coffee for it is grown in the shade. The Coorg coffee is noted for its splendid beverages, arousing one's curiosity or interest elusively and stimulating intensity. Not only Coorg almost all the areas where coffee is grown in India is grown only in a shade which results in the coffee being not too acidic and carrying a tropical full-bodied taste and excellent aroma.
Coorg is most popularly nick-named the 'Coffee Cup of India'. The mountainous area of Coorg is strongly reminiscent of the blend of the aroma of fine Arabica and Robusta and they are supposed to be the world's best coffee. The mainland of Indian coffee is distinguished for its featured monsoon-fed coffee which is mostly grown in the shades of huge Rose Wood, Wild Fig and Jack Fruit trees. The place is not only ideal for coffee but also promotes a distinct eco-system for it is the home for great birds and animals like the Great Indian Pied Hornbill and the Giant Malabar Squirrel which are attracted by the fruit-laden trees with rare flavours and aromas. The month of February is loaded with the aroma of snow-white coffee blossoms, indicating the beginning of the coffee season and by the end of November, we can get to see the great sight of ripe red coffee cherries.