Aromatic Richness: Our Coffee has a strong & well-rounded flavour with a brisk aroma, sure to rejuvenate the body and senses

Coffee Benefits: Coffee boosts energy levels and improves physical performance. It is high in antioxidants, and its consumption reduces the risk of cancer

Tasting Notes: Mild Acidity, Slight Spiciness, Smooth, Buttery, The Coffee Has A Smooth Body With Mild Acidity, Balanced Flavour, Sizeable Crema with a Mocha Overtone 

COFFEE FROM THE COFFEE CAPITAL: Estates Fresh Coffee is produced from the finest hand-picked beans from the pristine hills of Coorg, the coffee capital of India.
This item is non-returnable due to the consumable nature of the product. However, in the unlikely event of a damaged, defective, or different/wrong item being delivered to you, we will provide a full refund or free replacement as applicable.
Related Products
Quick
View
Estates Filter Coffee-100% Pure 500g
Availability :
In Stock (1)
Estates 100% pure coffee made with hand-picked coffee beans grown in Coorg. Estates 100% pure coffee powder doesn't contain any chicory.
Add to Cart
Quick
View
Arabica Filter Coffee-100% Pure 250g
Availability : In Stock (1)
₹250 ₹225
The roasted coffee beans used are Arabica beans 100% which are the highest quality coffee beans
Add to Cart
Quick
View
Arabica-Robusta-50-50-100% Pure 250g
Availability : In Stock (1)
₹200 ₹175
The roasted coffee beans used are Arabica AAA Grade beans 50% and Robusta AAA Grade beans 50% which are the highest quality coffee beans,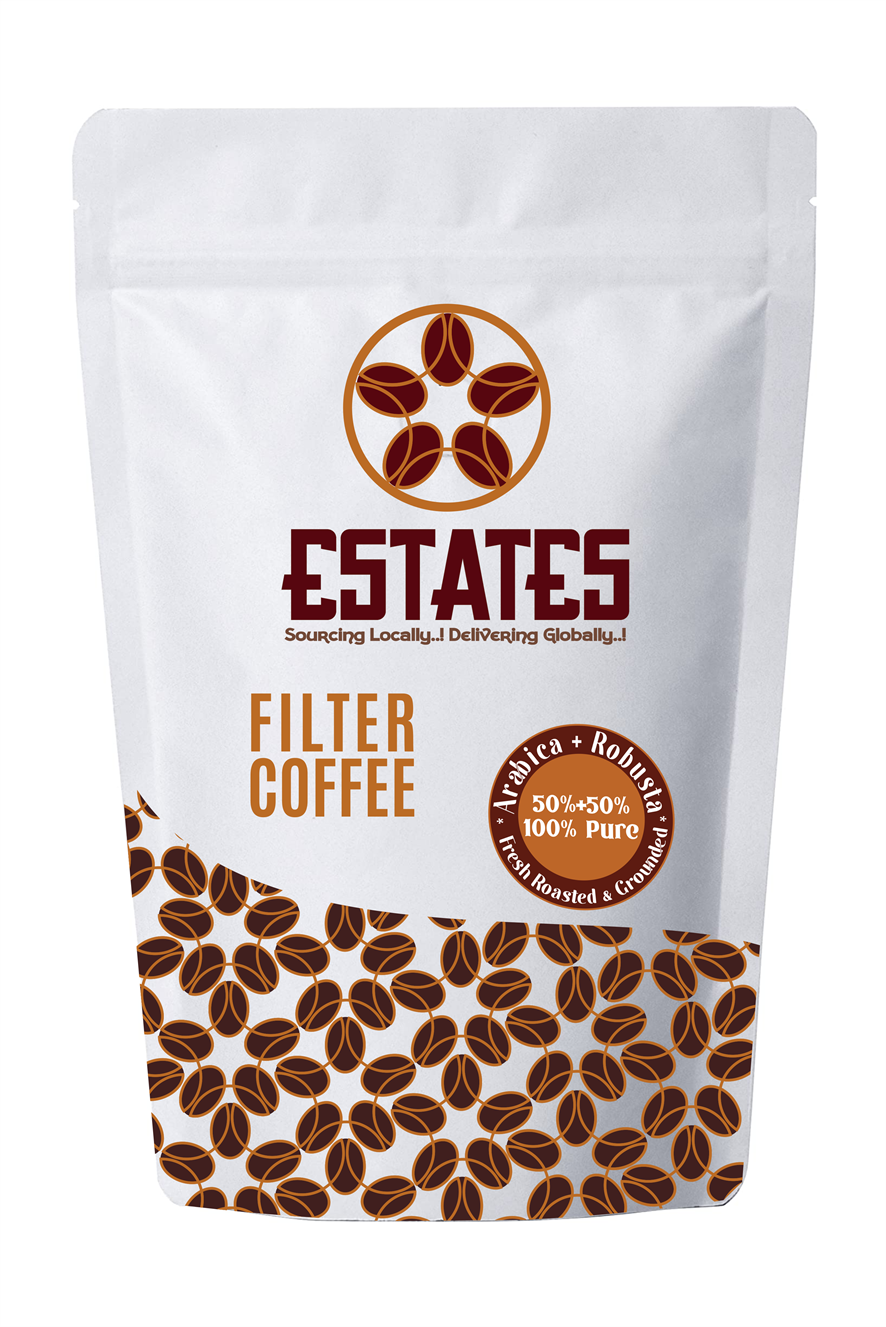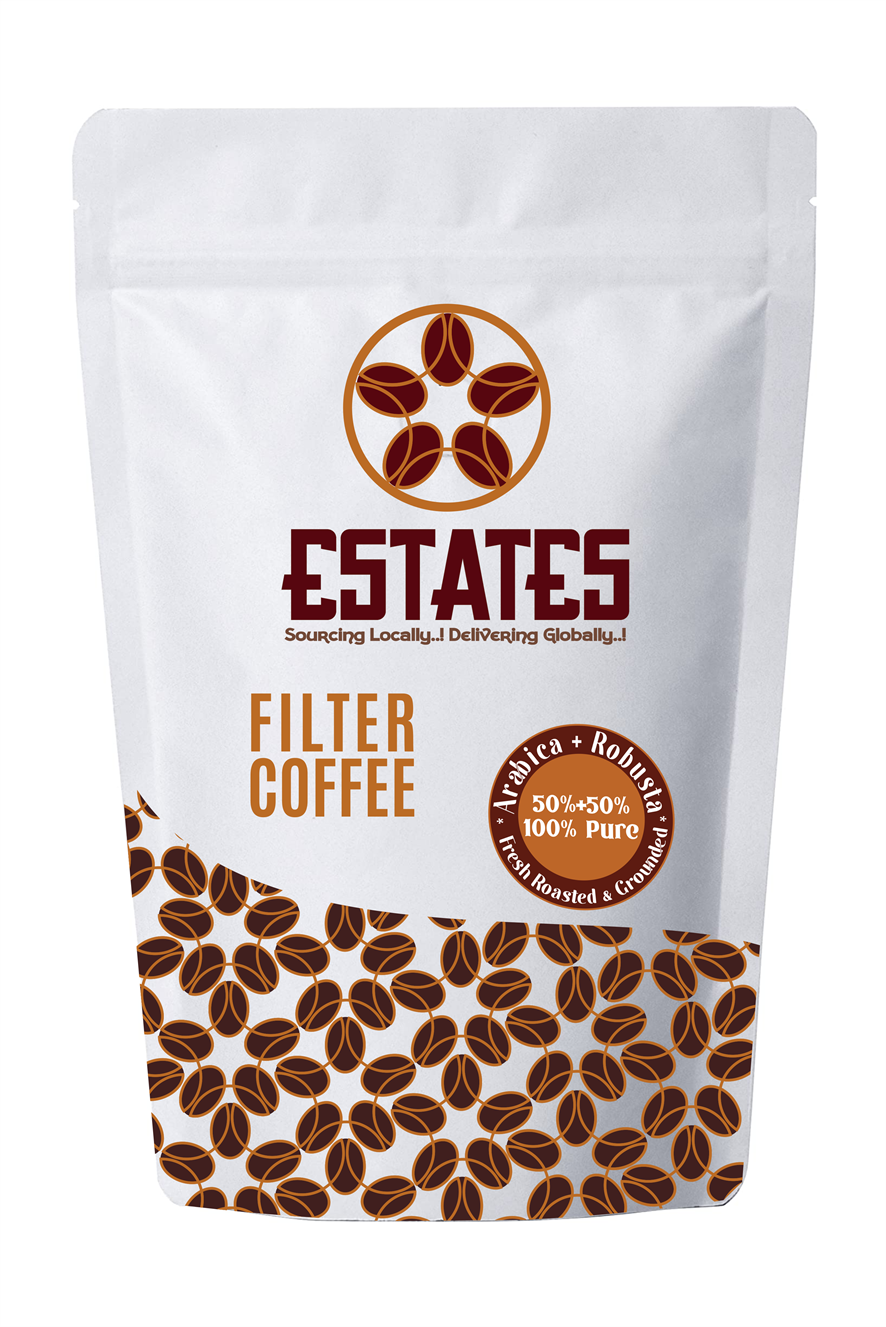 Add to Cart